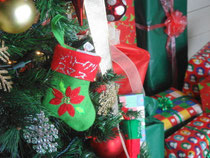 Christmas Day was Sunday Worship and Family Christmas! we had children's choir singing, and delicious potluck lunch....!!
This year, Volunteers from US Maries who base in Okinawa gave our kids many awesome gifts.. that brought BIG BIG smile on their faces and parents' too as you can easily imagine!
Merry Christmas to you too!