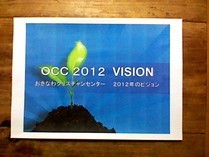 Our vision for 2011 were: 
1. come to know our hearts
2. come to know each other and get connected. 
Our vision for 2012 is:
Make the net and make it work! Network!
Acts2:46-47 "Every day they continued to meet together in the temple courts. They broke bread in their homes and ate together with glad and sincere hearts, 47 praising God and enjoying the favor of all the people. And the Lord added to their number daily those who were being saved."
We are going to pursue a deeper relationship within our family so that it becomes like one big net. Then we are going to learn to work together as a team to hold the net. The Lord will bring the hungry hearts as He wishes.